2. Cheyenne Mountain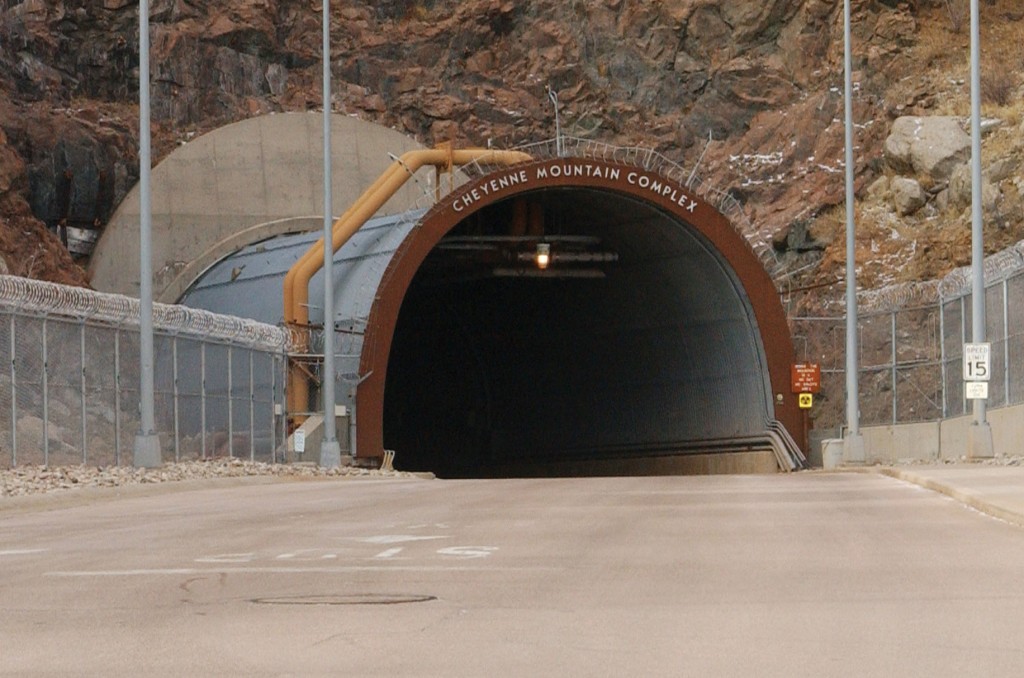 The famed Cheyenne Mountain Complex has been the subject of much curiosity. It is located close to Colorado Springs, Colorado and situated deep in 2000 feet of granite. This facility was designed to withstand a 5 megaton nuclear explosion up to 1.7 miles away.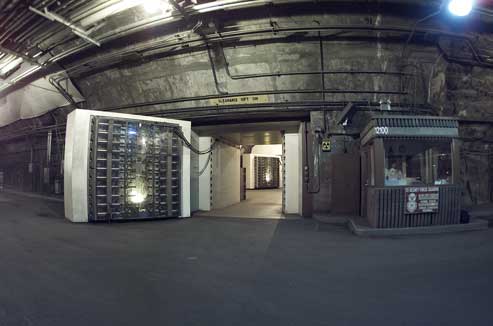 Commissioned at the height of the Cold War, Cheyenne Mountain became one of the nations largest underground facilities and became headquarters for NORAD (North American Aerospace Defense Command) in 1966, as well as U.S. Strategic Command, U.S. Air Force Space Command and U.S. Northern Command (USNORTHCOM) in later years.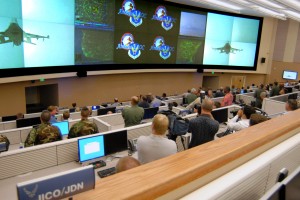 This facility was at one time critical to to aerospace warning and control during missile or air attacks against North America. While still in use as an alternate command facility, it is likely that since this complex is so well known it will no longer be used in a significant way in the future.      
Interesting Fact Cheyenne Mountain is commonly seen in fiction, seen in such works as Terminator 3, War Games, Stargate and Jeremiah (tv series).
http://en.wikipedia.org/wiki/Cheyenne_Mountain