6. The Green­brier Bunker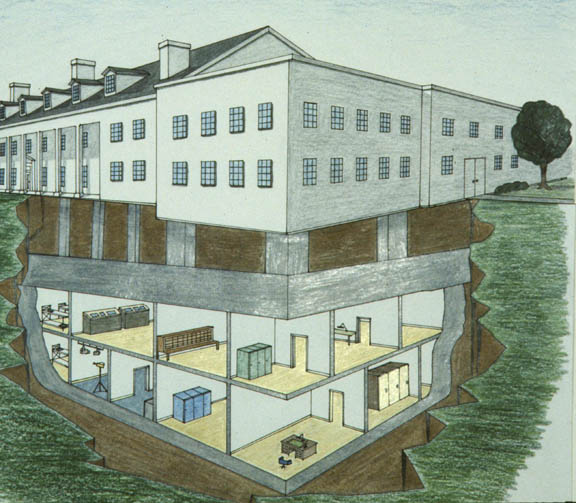 The Greenbrier bunker demonstrates the fact that not all bunkers are located in conspicious locations. Back in 1958 the United States government agreed to build the luxury hotel a brand new addition, in exchange they were also allowed to build a 120,000 square foot bunker beneath it.
The Greenbrier in Virginia, a mere 5-6 hour drive from Washington D.C., was a popular vacation destination for Washingtons elite. This location was at one time the destination for members of Congress, the Senate and their respective staff (up to 1100). This would mean that under the Continuity of Government plan, this location would have become the house and the senate. Codenamed "Project Greek Island", the bunker was filled with survival necessities. It included; 53 rooms, a 7500 square foot kitchen with 2 months of food, 18 dormitories which could sleep 60 people (each with toilets, shower and a small lounge), a 600 square foot medical clinic with 12 beds and an intensive care and operation room and all the radio and communications equipment needed to send messages to "survivors".

Interesting Fact
This facility was completely secret until Ted Gup of the Washington Post exposed it in 1992. It was immediately decommissioned after this.
http://www.greenbrier.com/activities/Bunker-Tour.aspx
http://en.wikipedia.org/wiki/The_Greenbrier