8. The Shanghai Complex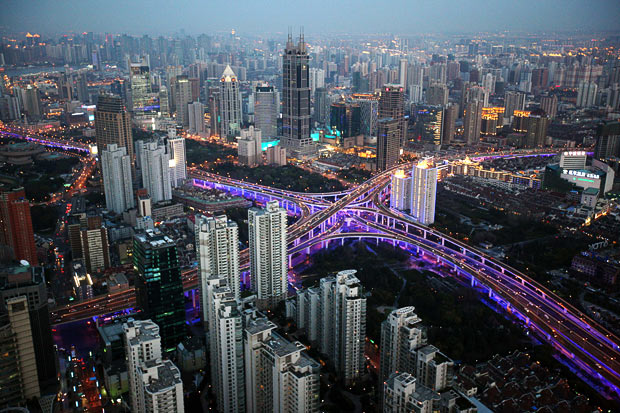 Very little is known about this complex, but what is known is significant. In 2006 The Shanghai Morning Post announced the completion of a million square foot bunker capable of housing up to 200,000 people. This is the largest capacity for a bunker we have ever heard. This shelter was designed to withstand blast, nuclear radiation and poisionous gas emissions.
According to Shanghai Morning Post, 15 tunnels, each of which stretches 4,000 meters, link more than 10 trading centers, office buildings, and residential buildings throughout the city. The complex is equipped with its own power supply, ventilation, and power storage capability, which is able to ensure a daily underground supply for 1–2 weeks. The shelter is also well connected to ground-level railway transportation from southern Xingzhuang region to northern Baoshan, providing flexibility to those seeking refuge from disasters. During non-emergencies, portions of the underground bunker could potentially be used as a commercial garage or storehouse.
Official news stories don't give any official explanation as to the purpose of this facility, but it seems fairly clear.
Interesting Fact
With inflation and wage pressures also mounting, a growing number of investors are starting to question the long-term sustainability of China's investment-heavy growth model. A survey of global investors by Bloomberg last week found that 45pc of them expect a financial crisis in China within the next five years, with another 40pc anticipating a crisis after 2016.
http://www.china.org.cn/english/MATERIAL/176283.htm
http://www.nytimes.com/2006/08/01/world/asia/01briefs-007.html?_r=2&oref=slogin&oref=slogin
http://www.telegraph.co.uk/finance/china-business/8291626/Underground-world-hints-at-Chinas-coming-crisis.html