10. Jeremiah (2002)
This show is set in a post-apocalyptic future where all of the adult population was wiped out by a pandemic, leaving only kids to rule the world. We follow the main character "Jeremiah" played by Luke Perry as he tries to find out the real goal behind the pandemic and who is at fault. He partners up with a couple more hard core survivalists as they commandeer resources, discover hidden government bunkers and try to rebuild a broken nation.
The series ran from 2002 to 2004 on Showtime, but production stopped in 2003 when creative differences among the production companies couldn't be resolved. The show wrapped up it's second and final season in 2004 after a long hiatus off the air and resolved most of the plot threads from the first season.

More
11. Dual Survival (2010)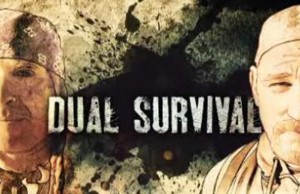 Wilderness survival takes on a new twist in Dual Survival when naturalist Cody Lundin and military-trained Dave Canterbury tackle tough terrain as a team. Each expert has experience in different types of survival situations, which exposes that classic question; how would a survival expert who's never attempted this fair? It's almost like seeing how you might respond in that extreme situation, which brings humanity to the show. You will also get to see how polar opposites might approach the same problem and be able to overcome it in completely different, yet successful, ways.
More
Additional Resources
120 Useful Books for Your Survival Library
20 Ways to Become More Self Sufficient Before the Crunch Arrives