Sometimes the best way to keep something concealed is by hiding it in plain sight. Here are some of the best ways to hide your valuables in your home, without drawing extra attention.
Book Safe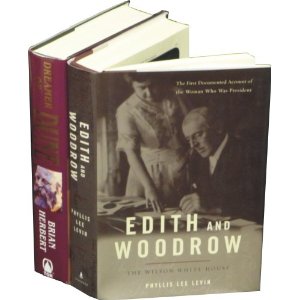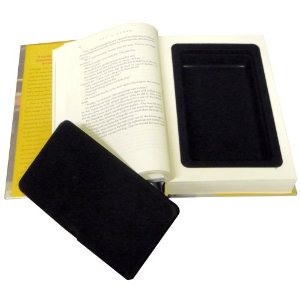 Open book to reveal a secret storage compartment
Hidden compartment is 6.5-by-4-by-3-Inch deep
Perfect for home, office, school, travel, rv's and boats
Hide your passports, currency, documents, jewelry, account numbers, credit cards and keepsakes
Double Book Vault: $19.52
Resources
http://www.uncrate.com/men/gear/misc-gadgets/hollow-book-safes/
http://www.thinkgeek.com/gadgets/security/a619/
Sprinkler Safe
When it comes to hiding things, this can be done in many different ways. Camouflage or concealment are the most common ways to hide something and in more sophisticated situations cryptography can be used to hide the content of a message. Hiding money is also common but sometimes can lead to very large problems when discovered (or if you forget where your money is hidden). Rather than the old standard under-the-doormat or inside a plastic rock, this fake inground sprinkler head offers a good place to put a set of spare keys or maybe an emergency USB flash drive. It looks like a regular sprinkler head and the tough water-tight plastic case holds multiple keys.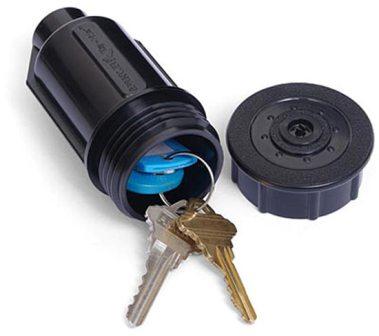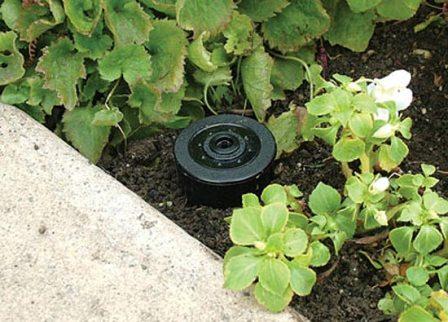 Looks like a regular sprinkler head
Tough water-tight plastic case holds multiple keys
Screw cap
Dimensions: 3.5″ x 1.3″ dia. (8.9 x 3.3cm)
Sprinkler Hide-A-Key: $5.99
Wall Safe
A mini-safe camouflaged as an electrical outlet – ingenious. Although you can't fit anything too large inside, what a perfect little compartment for a cash or coin stash.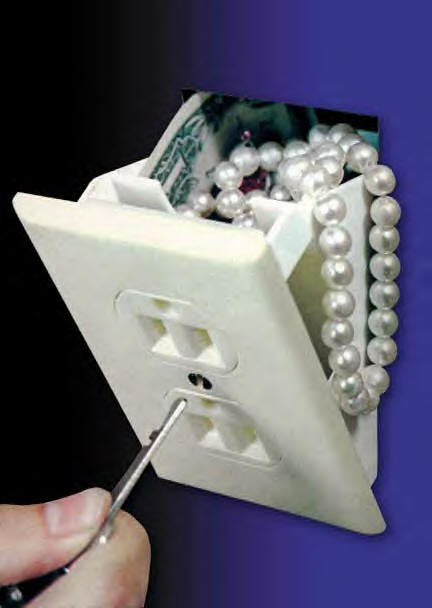 Hidden Wall Safe: $7.40
Throw Pillow Safe
This has to be one of my favorites just because it's so unique. Plus, unlike some of the more permanent hidden safe options, this one is small and portable just in case you need to leave in a hurry.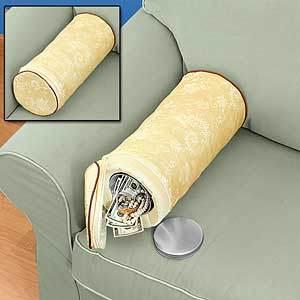 Pillow With Hidden Safe: $21.95
Air Vent Safe
It is estimated that there are over a trillion air vents in the U.S. With this in mind, the Air Vent Secret Compartment blends in well in any home. Air Vents can be used in any room in the house.
Installation is easy. Installs in walls with studs 16" on center or greater. Installs in minutes with simple tools!
A quarter turn fastener is hidden in the louvers. Turn it a 1/4 turn and the vent assembly opens like a drawbridge revealing the Secret compartment. The air vent secret compartment comes completely assembled with 2 removable shelves, and 4 fasteners. Simply cut a hole in the drywall or paneling using a razor knife or hacksaw blade and put 4 screws in and you're finished!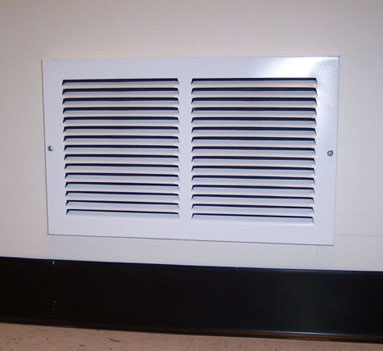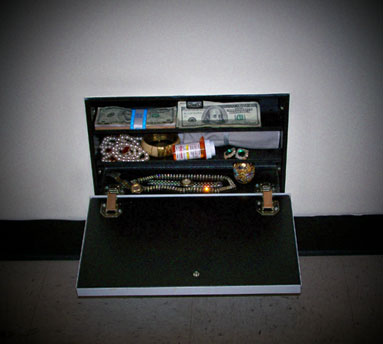 Air Vent Secret Compartment: $259.95 + $15 Shipping Cost
Lock Drug Dispensary Safe
This one isn't as concealed as some of the others but still makes for a great wall safe. Meant to be used as a locking medicine cabinet but but has plenty of shelf space for other valuables as well.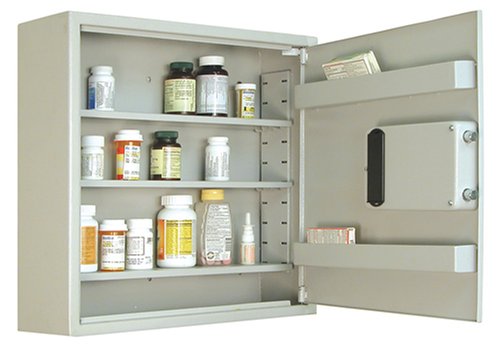 Lock Drug Dispensary Safe: $279.95
Cabinet Safe
This one is actually pretty stylish and could double over as a part of your bedroom set. No one would ever know about that awesome secret compartment that pulls out from the bottom.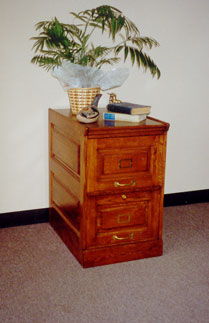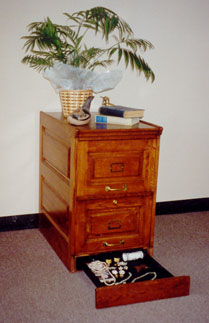 The Oak File Cabinet: $2,900.00
Hidden Rooms
Think panic room with a little less technology. A hidden room is by far one of the best ways to ensure the security of your most precious goods.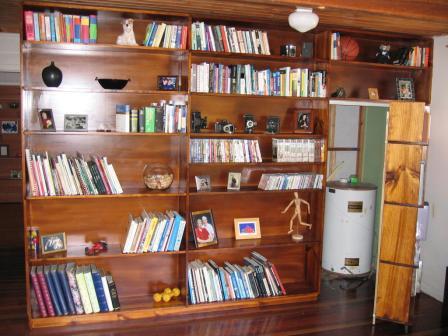 How to Make a Hidden Door Bookshelf
Build a Hidden Door Bookshelf for your Secret Stash
Books on Designing Your Own Secret Room or Hidden Safe:
Secret Rooms Secret Compartments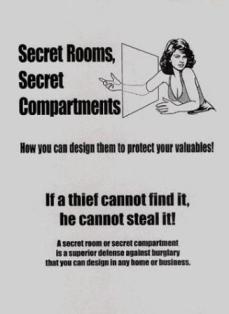 Build Your Own Secret Bookcase Door: Complete guide with plans for building a secret hidden bookcase door