The armored car KamAZ (Kama Automobile Plant-43269 on the chassis on the base of the automobile) is from the "mustang" family. The armored car's wheel tracking with a 4×4 formula is created within the framework of corporate special-purpose program "special automobiles" to the order of the Ministry of Defense of the RF and federal border service and is intended for the transportation of personnel and different loads, towing of trailer devices on all I see roads and the installation of heavy rifle and lung of artillery armament.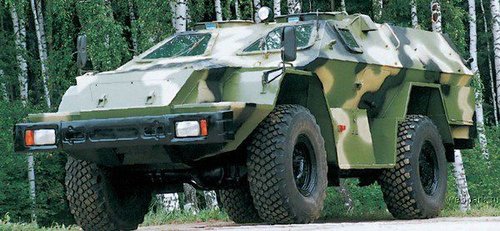 The armored car includes a steel enclosed casing (bulletproof armor according to class of 5[a]) with a sufficiently spacious crew compartment (2 people) and the section for landing (8 people) with the stern double doors and two onboard hatches for the dismounting at landing. The total mass of the armored car – is 12 t, load capacity – 2,5 T. It comes equipped with a Diesel engine with a turbine supercharger with a power of 240 hp maximum speed – 90 km/h, the lift – 31o, a maximum depth ford – 1,75 m. In contrast to other types of armament, the new armored car is distinguished by high reliability, large duration of path and convenience of maintenance, which is guaranteed by the presence of a network of 124 service centers of KamAZ for the entire country. This new automobile passed the complete cycle of tests and was accepted for service to the border forces of Russia.
This year the same decision of the Ministry of Defense is expected. The different version of the armoring of transport technology is represented by the Ural developers in the form of special truck Ural-01 with bulletproof armor protection. The automobile is intended for the transportation of personnel in the locality where there is a danger of fire defeat, and it is equipped with the armor sheets, which protect the motor, fuel tanks, flight deck and body of the automobile from the bullets of small caliber arms of 7,62 mm.
The mass of the equipped automobile – 9,6 t, load capacity 5 T. maximum speed – 80 km/h, radius of action – 890 km, the power of the Diesel engine – 240 hp automobile underwent combat tests in Chechnya and it is used in the subdivisions of the Special Forces of MVD "champion".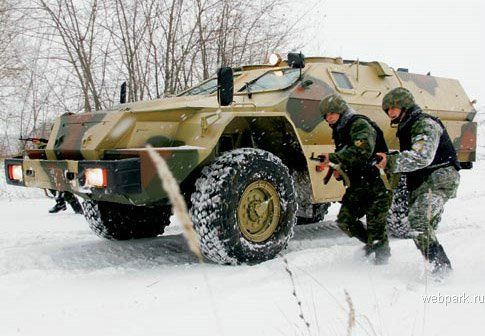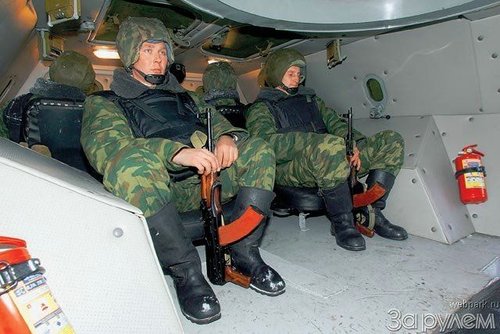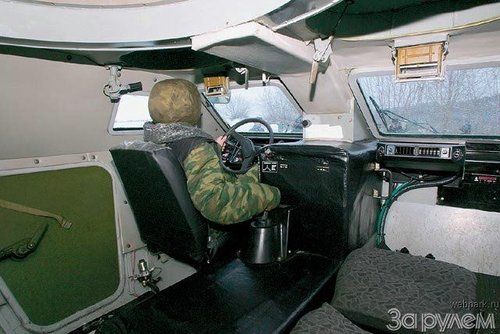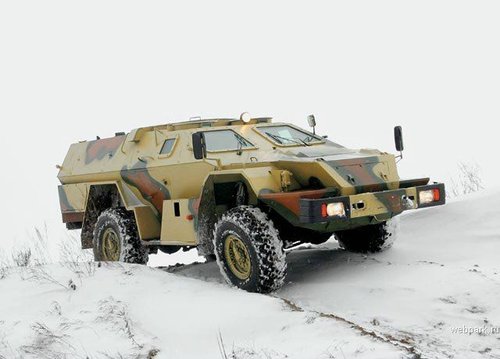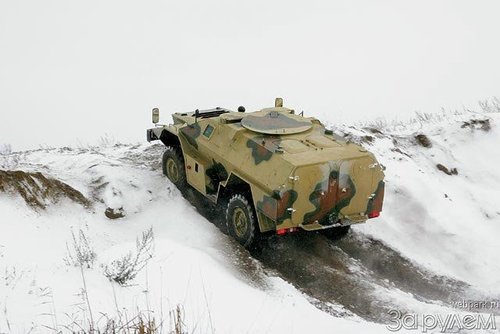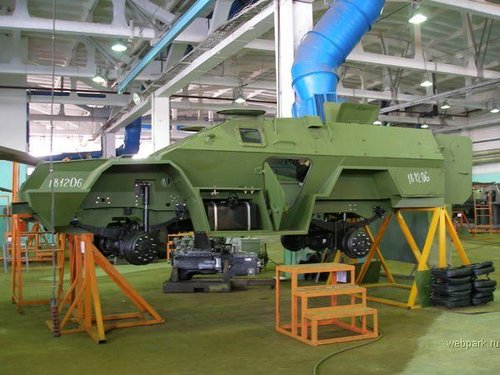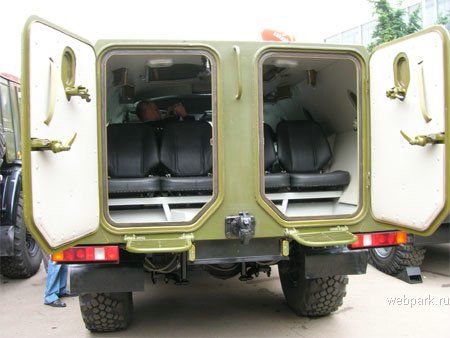 [Via RussianSentry.com]