Survival Spot Blog is dedicated entirely to the practice and philosophy of survival. We teach you not only the "hows" but also the "whys" of survival and emergency preparedness. Which is why we bring you regular updates on survival related news including natural and man-made disasters, economic troubles or anything that might require us to beef up our efforts as survivalists and make sure we're never caught off guard. In addition to the latest survival news, you'll also find a ton of resources on our site. We post lots of video how to's, DIY (do it yourself) articles on everything from wilderness survival to homesteading. Be sure to check out our downloads section for a great collection of hand selected e-books,guides and tools all FREE courtesy of our amazing sponsors and supporters.
We believe in paying it forward. Every person we can help bring closer to the truth and become more prepared is one less person that will be in need when TSHTF.
PREPARE TODAY – SURVIVE TOMORROW
About the Owners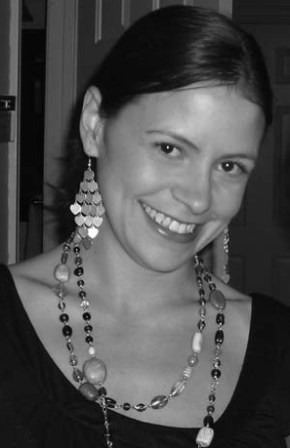 Chrystle Poss a.k.a. "Survival Girl" is the Co-Owner and Editor of the Survival Spot Blog. She has been writing articles on survival  and emergency preparedness since 2006. You can find her work on various websites and publications.
Hi, my name is William Atkin and I run the Survival Spot. Some of you may be wondering who I am and why I run this site.
How It All Began
Being a lifelong Boy Scout and having a family who camped religiously, I've spent a lot of time in the woods building fires, hiking, fishing, tracking etc. But I never realized the importance of those skills until I had an awakening. After witnessing 9/11, Hurricane Katrina, California wildfires, Indian Tsunami and more (not to mention the usual murders, robberies etc. that occur nationwide), I began to realize the frail state of what we call modern society. I saw that it wouldn't take very much to disrupt my normal life and my normal conveniences. Being in a state of vulnerability is not something most people are comfortable with, least of all me.
I knew that unless I started preparing NOW, I might not survive a disaster.
So in 2007, I started to dive deeper into preparedness sites like survivalblog.com. I began building huge collections of documents, links, great stories, important news, videos and anything else I found useful or interesting. This was the birth of Survival Spot.
When I really started to prepare for the worst, some of the biggest personal preparedness milestones that I had were:
Bought my first gun (Remington 700 SPS) and learned how to use it
Purchased several hundred rounds for my gun
Bought around 1000 lbs of hard wheat and rice, beans, sugar, dry milk etc.
Obtained several huge 50 gallon water barrels and filled them
Created this site
Learned how to make cheese and wine
Bought a 4×4 truck
Bought my 2nd gun (Glock 21)
Purchased several thousand rounds
I started my first garden
Moved to a more rural area (previously lived in a medium sized metro area)
Bought a German Shepherd as a guard and survival dog
My mission
My main mission is teach "preparedness". And when I say preparedness I mean "being ready for anything". One important thing I've learned from my journey so far is that we might "survive" an event, but true readiness can only come from focus on mind, body and spirit. I want to help others by putting what I've learned onto this blog.
My mission for myself is to become a completely self sufficient person, and build a life for my family that can be sustained and will not be ravaged by failures or shortages of the modern system.
Learn More
Read the best posts of 2008 and 2009.
Check out the Survival Spot challenge
Support Us
Do you value the information on Survival Spot? If so, consider supporting us to help keep the blog alive. Here are some ways you can help:
"Like" us on Facebook:
Donate and support the cause:
Help us spread the word by becoming a Survival Spot Blog guest Author.
Subscribe to Survival Spot
Sign-up for our email list and receive prizes and updates using the form below
Contact Survival Spot
Don't have time to write your own articles? Contact us with ideas, links, articles and suggestions and we'll do the leg-work for you!
Email: info@survival-spot.com
Chat on Gtalk: survivalspot@gmail.com