Survival Spot – Survival Blog
This survival blog is dedicated entirely to the practice and philosophy of survival. We teach you not only the "hows" but also the "whys" of survival and emergency preparedness. Which is why we bring you regular updates on survival related news including natural and man-made disasters, economic troubles or anything that might require us to beef up our efforts as survivalists and make sure we're never caught off guard. In addition to the latest survival news, you'll also find a ton of resources on our site. We post lots of video how to's, DIY (do it yourself) articles on everything from wilderness survival to homesteading. Be sure to check out our downloads section for a great collection of hand selected e-books,guides and tools all FREE courtesy of our amazing sponsors and supporters.
We believe in paying it forward. Every person we can help bring closer to the truth and become more prepared is one less person that will be in need when TSHTF.
PREPARE TODAY – SURVIVE TOMORROW
About the Owners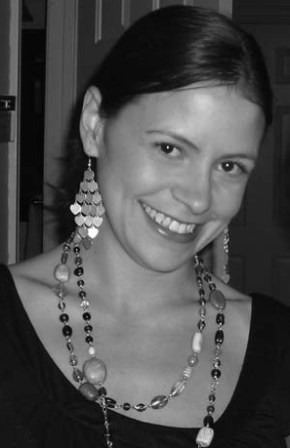 Chrystle Poss a.k.a. "Survival Girl" is the Owner and Editor of the Survival Spot Blog. She is a published author who has been writing articles on survival and emergency preparedness since 2006. She has dedicated her life to promoting emergency readiness, self defense and wilderness survival education.  You can find her work on various websites and publications.
We're pleased to announce a new partnership with a very talented survival expert Mr. Todd Tucker. Todd has been working in the survival industry for decades and his advanced knowledge on wilderness survival is bound to bring more value to the Survival Spot family as well as our readers. He is very skilled hunter, hiker and navigational specialist with many accolades under his belt. He is a proud Eagle Scout and avid outdoors man and we're honored to have him join our team.
My mission
My main mission is teach "preparedness". And when I say preparedness I mean "being ready for anything". One important thing I've learned from my journey so far is that we might "survive" an event, but true readiness can only come from focus on mind, body and spirit. I want to help others by putting what I've learned onto this blog.
My mission for myself is to become a completely self sufficient person, and build a life for my family that can be sustained and will not be ravaged by failures or shortages of the modern system.
Learn More
Read the best posts of 2008 and 2009.
Check out the Survival Spot challenge
Support Us
Do you value the information on Survival Spot? If so, consider supporting us to help keep the blog alive. Here are some ways you can help:
"Like" us on Facebook:
Donate and support the cause:
Help us spread the word by becoming a Survival Spot Blog guest Author.
Subscribe to Survival Spot
Sign-up for our email list and receive prizes and updates using the form below
Contact Survival Spot
Don't have time to write your own articles? Contact us with ideas, links, articles and suggestions and we'll do the leg-work for you!
Email: info@survival-spot.com
Chat on Gtalk: survivalspot@gmail.com