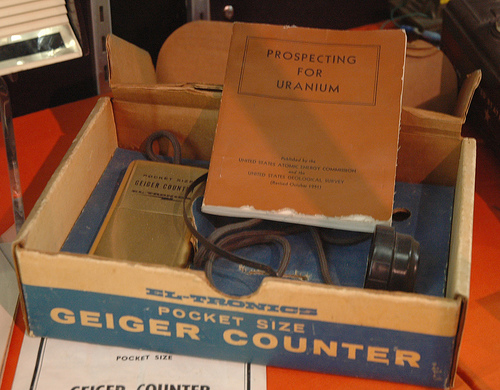 Geiger Counters, used to detect ionizing radiation have been flying off the shelves due to the recent nuclear threat from North Korea. Just like we saw with the potassium iodide shortage after the nuclear reactor meltdown in Japan back in 2011, everyone seems to want to be as prepared as possible for whatever may come.
Once news hit of the possibility of a nuclear attack on the US, potassium iodide began flying off the shelves along the west coast. As the situation in North Korea continues to escalate there has been a global rush for radiation pills.
In true survivalist form, you can take matters into your own hands (especially if you live out west) and get your own geiger counter to monitor the radiation in and around your home. These are vital to have in a nuclear fallout crisis because otherwise, you have no way of knowing when sheltering is no longer necessary. It can also help you avoid contaminated food or water, or "hot spots" of radiation once the fallout has passed.
While there are many different options available for purchasing your own geiger counter, many are simply too bulky and impractical for modern day use.  I have hand selected my best recommendations for our readers so that you can buy with ease knowing that most of the legwork has already been done for you.


https://www.amazon.com/exec/obidos/ASIN/B013HQ0S1Y/surspoblo-20/

https://www.amazon.com/exec/obidos/ASIN/B00W48WLVC/surspoblo-20/