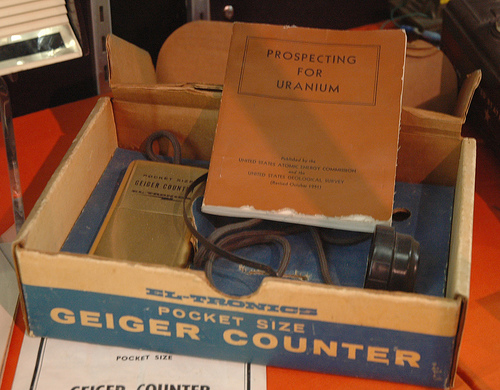 Geiger Counters, used to detect ionizing radiation have been flying off the shelves due to the recent nuclear chaos in Japan. Just like we saw with potassium iodide, everyone seems to want to be as prepared as possible for whatever may come.
Once news hit of the possibility of nuclear fallout reaching the U.S. from Japan, potassium iodide began flying off the shelves along the west coast. As the situation in Japan continues to escalate there has been a global rush for radiation pills.
At this point, radiation from Japan is not expected to reach the U.S. However, the Feds have deployed radiation monitors in the western U.S. to keep an eye on the situation.
In true survivalist form, you can take matters into your own hands (especially if you live out west) and get your own geiger counter to monitor the radiation in and around your home. These are vital to have in a nuclear fallout crisis because otherwise, you have no way of knowing when sheltering is no longer necessary. It can also help you avoid contaminated food or water, or "hot spots" of radiation once the fallout has passed.
While we would normally feature only the best product in this category, they are selling out so fast right now that linking to one page would probably just resort in a lot of frustration.
So here is the link to the entire amazon search page for: geiger counters